CALL (855) 674-3206
OR CLICK HERE TO GET A QUOTE!
SELL YOUR RV TODAY FOR CASH!
Our professionally trained buyers will collect pertinent information about your RV to make sure we are offering you top dollar for your RV.
Once we have agreed on a price, our buying department handles all the time-consuming DMV and bank paperwork for you!
Our professionally trained drivers come to you, verify the condition and operation of your coach, and approve the purchase.
Our accounting department transfers the funds directly into your bank account.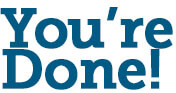 GET CASH TODAY!
(855) 674-3206