Mobile RV Service and Repair
🚫

Mobile Service Currently Unavailable

🚫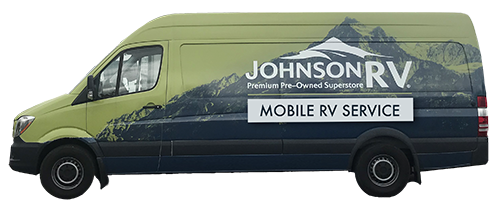 Let us come to you!
No time to take your RV to get serviced? We understand. From winterization, appliance repairs, and many other service issues, it can be challenging to find the time to bring your RV to a location to be serviced. Johnson RV is now offering mobile RV service and repair in the local Portland Metro Area. Whether your RV is in storage, or at home, we have you covered. Inquire today to schedule your next RV service appointment, or to pre-schedule future appointments for routine needs. 
💫RV Disinfecting Process
The health and safety of our mobile customers is our number one priority. Our RV Disinfecting Process includes but is not limited to the following:

✓ All employees are diligently wiping & disinfecting work areas.
✓ RV touch-surfaces are being sanitized:
     - Exterior and interior door handles
     - Steering wheel & gear shifts
     - Hood release latches
     - Instrument panels, buttons & dashboards
     - etc.


See below list of what we service:
Winterization/De-Winterization
Safety Inspections
Furnace Repairs
Refrigerator Repairs
Water Heater Repairs
Charging System Repairs
LP System Repair
Water System Repair
Sealant Repair (weather permitting)


Currently we are not able to do the following:
Oil Changes
Chassis Repairs
Slide Out Repairs
Black/Grey Tank Backups or Flushing Repairs
Water Damage
Electrical Wiring Repairs
Awning and Slide Topper Repairs
Off-site Factory Warranty Work
Detailing Services
Call To Schedule Mobile RV Service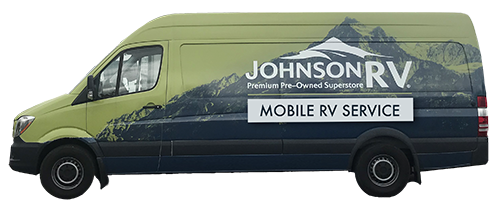 Please call our Service Department at (833) 667-0427 to schedule your service work.
We offer RV Mobile Service & Repair services to customers all over Oregon and Washington state including but not limited to Portland, Beaverton, Gresham, Vancouver WA and many other surrounding areas.