RV Maintenance Services
RV Service & Maintenance in Oregon, Washington, and California
Why maintenance your RV with Johnson RV?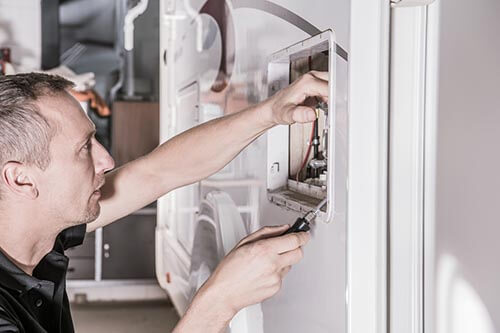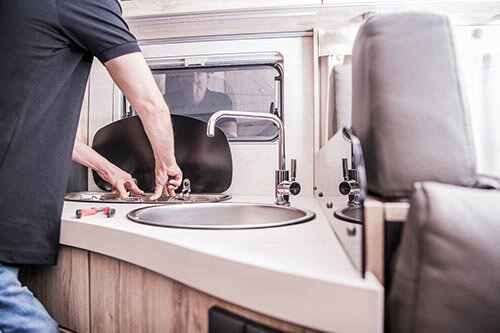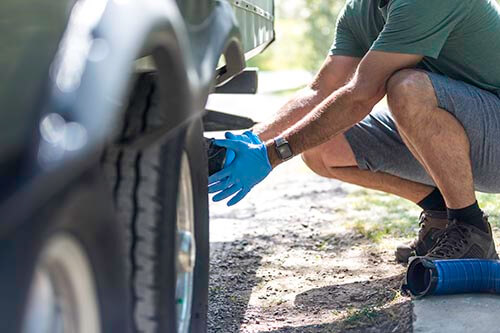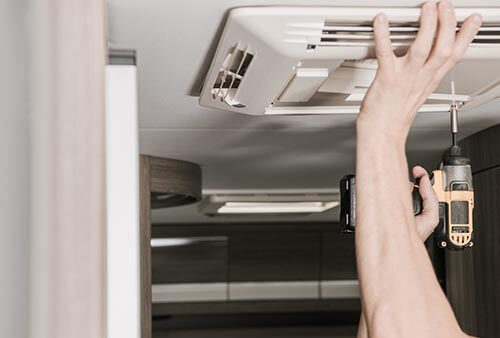 10 POINT INSPECTION
Ideal RV service to identify what is working well & what requires attention.

ELECTRICAL SYSTEM INSPECTION
Perform every 6 months to prevent electrical failures & maintain safe operation.
WATER HEATER SERVICE
Recommended annually to prolong the life of the storage tank & keep it operating efficiently.
FURNACE SERVICE
Annual inspections & service will help keep your furnace operating safely & efficiently.
RUBBER ROOF PREVENTATIVE MAINTENANCE
One of the most expensive RV repaires can be avoided with an annual inspection, cleaning & UV treatment of your rubber roof.
SEAL TECH TESTING
Recommended to locate hard to find RV water leaks.
MOTORIZED & TOWABLE ANNUAL SERVICE PACKAGES
Includes service on LP system, refrigerator, water heater & battery plus exterior inspection. Generator service also available for motorized or towable RVs.
REFRIGERATOR SERVICE
Routine inspections for optimal air flow & burner/flue cleaning can prolong the life of your refrigerator and keep it operating efficiently.
WATER SYSTEM CHECK
Recommended annually to prevent water system failures.
APPLIANCE/ACCESSORIES CHECK
Ideal service for a complete RV physical to identify what is working well & what requires attention.
AIR CONDITIONER SERVICE
Air conditioners operate more efficiently & perform better with the coils cleaned & filters changed annually.
WINTERIZATION SERVICE
Prior to winter storage, make sure to winterize for enjoyment next Spring.
DE-WINTERIZATION SERVICE
After the long, cold winter, make sure your system is clean of antifreeze & checked for leaks.

EXTENDED WARRANTY SERVICE
Repair or replace awnings, appliances, electronics, solar panels & much more.
SLIDEOUT MAINTENANCE SERVICE
Annual inspections are recommended to maintain trouble-free operation & long life. Includes slideout inspection & lubrication of seals & slide mechanism.
RV Repair Near Me
You may be able to find a decent service center by searching "RV service near me", or you can certainly get high-quality repair and maintenance at Johnson RV. Our RV service center in Medford is dedicated to keeping your vehicle in tip-top shape, as our certified technicians prepare your RV for your next trip swiftly and efficiently.
At Johnson RV, our promise is to provide customers with the most compelling experience possible through top-notch service, workmanship, quality and value. We know customers can have high expectations, and we enjoy the challenge of not just meeting those standards, but exceeding them at every opportunity. We've been committed to delivering on the Johnson RV promise for the past 20 years, and we'll continue to do so for the next 20 and beyond.
Visit Our RV Repair Shop in Medford
If your RV is in need of service, fill out the form above for an appointment. If you have any questions about RV maintenance or the services we provide, be sure to contact us at Johnson RV, proudly serving Oregon and Washington communities including but not limited to: Portland, Beaverton, Gresham, Salem, Vancouver, Seattle, Tacoma, Olympia, Puyallup and surrounding areas.