RV Parts
Specials
Find the best RV parts, camping accessories and more for your adventure all in one place!
Parts & Accessories Store
Johnson RV is the perfect place to shop for your RV Parts & Accessories. We are your one-stop-shop for everything you will need to get your RV adventures started! Our Johnson RV staff is knowledgeable when it comes to informing you about exactly what you need to kick off your next trip! If you need help installing your parts and accessories, let us know!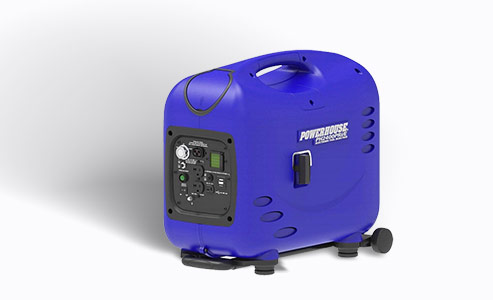 Generator
Generator Power; Inverter; Model PH2400PRi/E; Remote/ Ignition Key/ Recoil Start; 125 CC/ Single Cylinder/ 4-Stroke OHC/ Air Cooled Engine;
Electronic Fuel Injection; Gasoline/ 1.2 Gallon Fuel Tank Capacity; 2300 Watt Rating/ 2400 Max Watt; 120 Volt AC Rated/ 12 Volt DC; 19.2 Amp AC Rating/ 20 Amp AC Max/ 8.3 Amp DC Rating; 2.8 Hour Run Time At Full Load/ Noise Level 61 - 72 Decibels; Portable; 88.4 Pound; 19.5 Inch Height x 12 Inch Width x 22 Inch Depth; EPA/ CETL/ CARB/ ISO Certified; Parallel Ready (Kit Sold Separately); With Oil Jug/ 12 Volt Charge Cable/ Spare Spark Plug/ Spark Plug Wrench/ Screw Driver/1 USB Drive With 3 Owner's Manuals/ 3 Quick Start Guides/ 2 Ignition Keys/ 2 Remote Key Fobs/ Oil Drain Extension/ Spare 20 Amps ATC Style Fuse/ Wheel Kit
$589.99
Expires: 06/30/23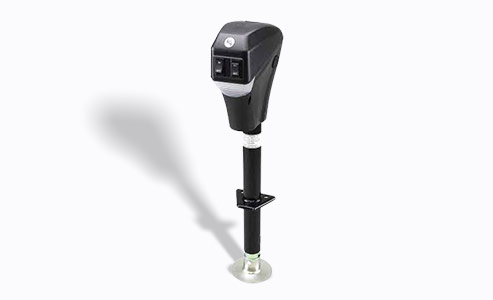 Electric Jack
Electric A Frame Jack; 3500 Pound Capacity; 18 Inch Travel; Bolt On; Black; Steel; With 4 LED Lights/ Mounting Hardware/ Pins And Manual Crank Handle       
$269
Expires: 06/30/23
Need an Accessory Or Part?
Find the right part or accessory quickly! We carry parts and accessories for all major brands such as Winnebago, Roadtrek, Coachmen, Thor, Lance, and more.